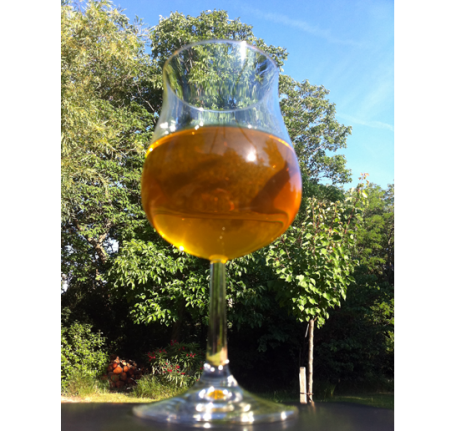 Preparation of our elegant vintages
In the very heart of Provence, olive oil is produced like a great wine.
Our elegant vintages from the Vallée des Baux de Provence P.D.O. are classified into two types: Grand Cru Bio (organic) & Grand Cru Vert - green fruit, and Grand Cru Noir - black fruit.
We produce between 20,000 and 30,000 litres of olive oil on average every year, which makes us one of the biggest producers in the designated area of the Vallée des Baux de Provence.
The harvest usually starts in mid October and ends at the end of November. Olives turning colour (from green to black) are picked exclusively by hand in the estate's groves and put in large cases with openwork known as palox to be brought to the mill. It takes about 6 kilos of olives to produce 1 litre of olive oil! "La Lieutenante" olive oil undergoes no treatment during the pressing. The olives are first washed and then crushed to facilitate extraction only by mechanical means, without heating the olive paste (temperature below 27°C). Then comes the extraction, the key 3-phase separation step: olive oil, vegetable water and olive-pomace (pit, skin and dry pulp). It is carried out by centrifugation, thanks to the different density of each phase, olive oil being the least dense. The olive oil is then filtered to remove water residue and particles, which makes it more shiny and improves keeping. Finally, "La Lieutenante" olive oil is stored away from light in opaque vats, in cold storage, and we fill our cans as orders come in to guarantee its freshness and aromas throughout the year.
Grossane, Salonenque, Béruguette (also known as Aglandau), and Verdale des Bouches-du-Rhône are the four varieties of olives which, through a subtle blend, provide the typical character and rich variety of aromas and flavours of our olive oils from the Vallée des Baux de Provence P.D.O.. The designated area of the Vallée des Baux de Provence is a unique region which benefits from the recognition of two fruits for its olive oils: green fruit and black fruit.
Regularly distinguished at national and international competitions (Paris, Marseille, Zurich, Tokyo, New-York,...), these medals are tokens of the premium quality, expertise and work of long standing.