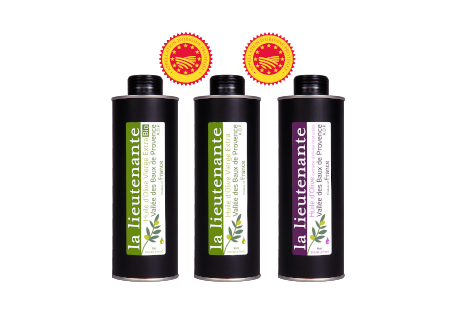 Our olive oils are the soul of Provencal cuisine. They will also accompany your salads, in winter and summer alike. Bear in mind the Provencal proverb:
"When you make a salad, he who adds the salt must be wise, he who adds the vinegar stingy and he who adds the olive oil overgenerous."
We have two types of grand cru varieties:
Green fruit: an olive oil, fresh and fiery!
Black fruit: a traditional olive oil, smooth and mild!
View products